Alpacas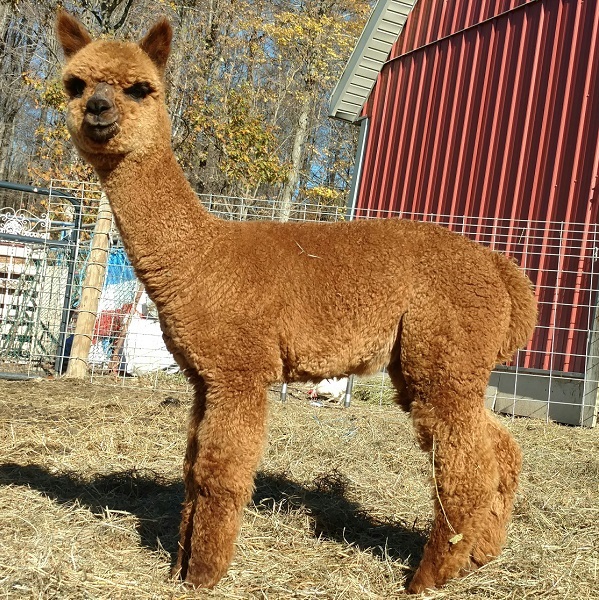 Our largest livestock presence comes from the beautiful Huacaya Alpaca. With a herd rapidly approaching 40 in size, these amazing creatures and the even more amazing fiber they produce are spread across the farm.
Alpacas are native to the high altitude steppes of the Andes Mountains and grow one of the finest, softest, most versitile textile fabrics available. We work closely with local Fiber Artists to turn this raw fleece into gorgeous final products. We hope to have a formal store available soon, but please contact us for raw fleece, yarn, or finished goods!
Below you will find our Alpaca sales list, herdsires, and foundation females. We offer everything from high-end, award-winning breeding stock to adorable pet and fiber producers for families and fiber arts enthusiasts alike. If you're interested in starting your new herd, we offer full service support for all our animals. We will help you pick out the best animals to meet your needs and guide you through their care and rearing. Boarding services are available as well.